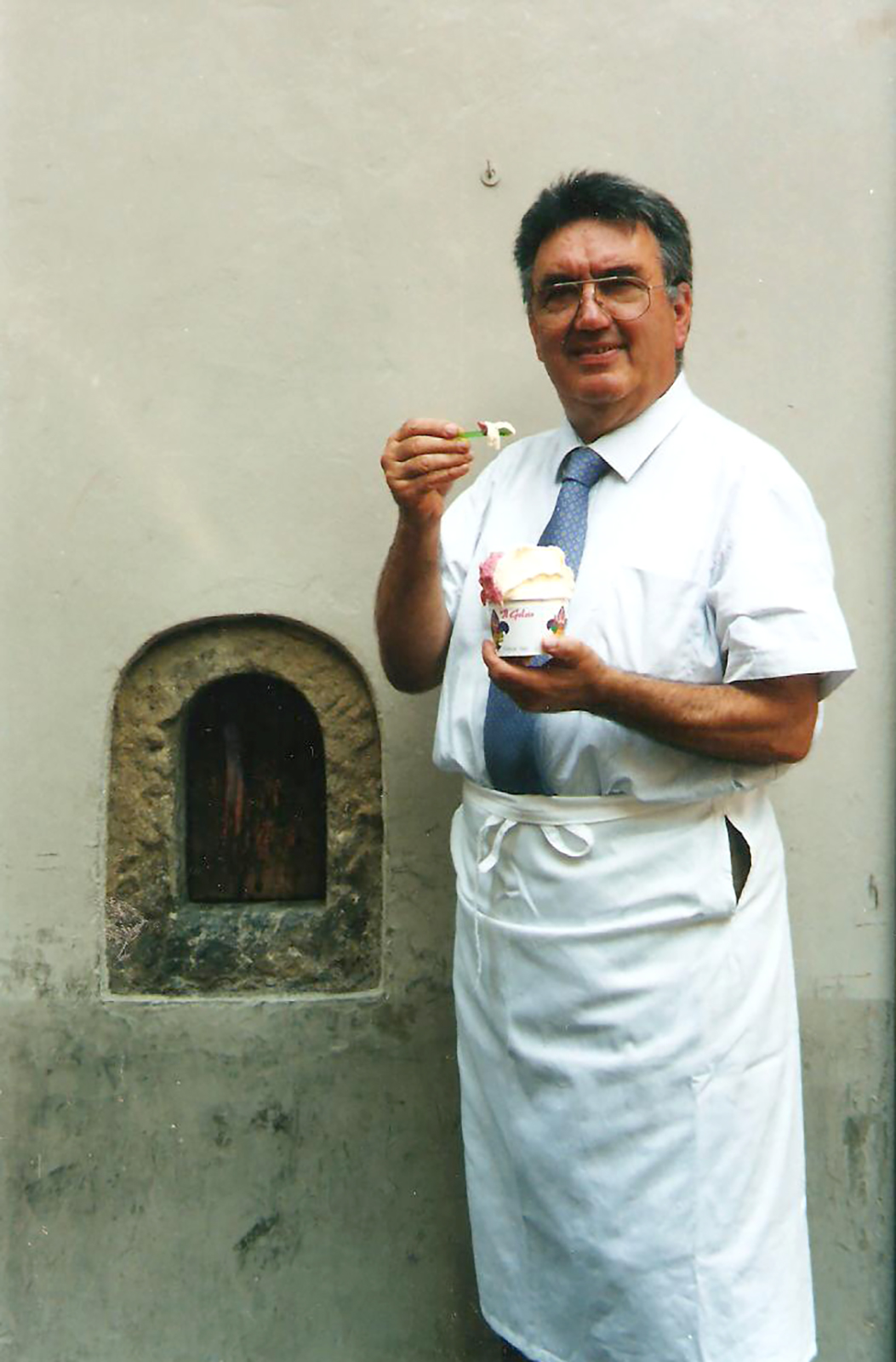 1929 Serafino Vivoli founds a milk shop in Florence: VIVOLI.
Serafino's brother Raffaello introduces coffee drinks, whipped cream, treats such as biscoh to the shop.
Vivoli becomes a popular place to gather and embrace 'dolce far niente,' (a sweet nothingness).
1932 Raffaelo begins gelato production, bringing ice from Saltino.
1960s The Second Generation Piero (Raffaello's son) and his wife Simonetta lead Vivoli to fame.
With advancements in refrigeration, Vivoli adds a large variety of gelati, expanding to 24 seasonally-rotating flavors.
1970s Piero and Simonetta's daughters, Third Generation Patrizia and Silvana, are taught the art of gelato as young children.
They grow up in the Vivoli kitchen where they learn the taste of pure ingredients, the texture of gelato.
1988 Silvana Vivoli becomes head gelato maker. Patrizia Vivoli runs the business side of Vivoli.
2013 With Silvana at the helm, the family decides to venture overseas to the U.S.
In Italy, Fourth Generation Lorenzo and Giulia (Patrizia's children) make and serve Vivoli's delicious confections and carry on the family's tradition.
In partnership with Nick Valenti, Vivoli opened its 2nd location in New York at Macy's Herald Square in March 2013.
With a gelato counter offering to-go cups and on the dessert menu at the adjacent restaurant, Stella 34 Trattoria, this is the first time Vivoli has been available outside of Florence.
2015 Vivoli opens it's second U.S. location at Disney Springs, in Orlando, Florida.